Now that you have decided to move out of the All-Inclusive Hotel
environment, you want to make sure that you choose a vacation property that is close to everything.
Well, not to worry. Congratulations! Our vacation condos are set in
the heart of El Cortecito/Los Corales area of Bavaro. There is no car
needed. You are a stroll away from everything. 
You do not have far to walk for dining and stores.
Here in Playa Turquesa we have our own shopping Plaza up in our commercial area with a variety of bars, restaurants, bakery, cafes, farmacy and grocery to name a few. Taxis sit at the Plaza corner, And the local bus stops just on the corner of the crossroads
TOC Bar
For those of you wishing to stay in the community, no better place to enjoy the views on the beach while having a cocktail or some lunch. Our Beach Club is home to TOC rd. Here you can enjoy your surroundings while sampling some great food. Personal favourites are the TOC Burger, Fish Tacos and Chicken Coconut Curry Burrito, all served with super crispy Tostones. Ask for their special of the day and on Sundays come down and enjoy their live music from 3-5 pm. So leave your unpacking till later, and make your first stop a cocktail to celebrate that you are finally at your beach vacation 🙂
Soles Chill Out Bar
Another great bar/restaurant where clothing is casual and toes in the sand. This is just a few minutes walk to your right as you go onto our beach. If you are lucky enough to be staying with us over high season (January though March) you may want to join the fun with Jimmy and his band singing all your favorites to dance along to under the stars (Jimmy and his wife Paula are regular vacationers just like you who who love to perform at this bar for all the regulars)….its usually Tuesday nights (check with me first) and they also do set discounted menus for that night….its a great night, with a great group of returning vacationers
Lio Beach
Walk a little further to the left as you come onto our beach, just where the boats are on the sand at our boundary wall, you will find the latest addition, 
Lio Beach by day is a caribbean beach themed restaurant/bar, . The food here is amazing! The setting is tranquil and they open for breakfast with a view 🙂
By night it is transformed into a relaxing twinkling dreamy beach restaurant, Dont forget to ask which nights they have live music.
Citrus Restaurant & Lounge
Another of our all time favorites.
Citrus Restaurant can be found to the far right of our commercial Plaza as you exit Bam on the Plaza side.
This Restaurant does a full international menu, with something for everyone. From loaded Nachos, Burgers, 
Salads, fabulous steaks, Pasta, Fish, Seafood etc etc. Friday nights they have live music. Monday nights they do their famous 2×1 Sushi night. Prices are very reasonable, and the food and service is secon to none.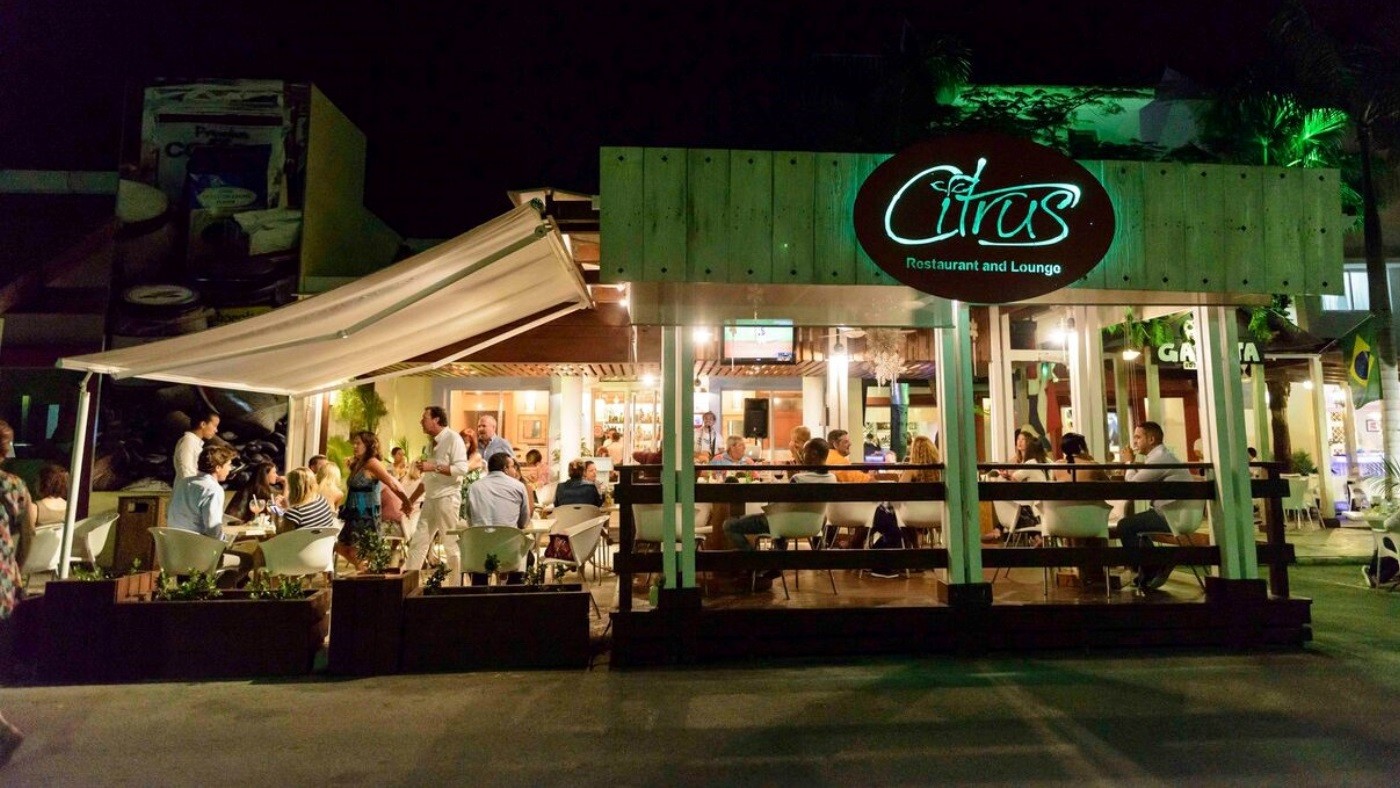 Dalias
You have an excellent choice of establishments right in our commercial Plaza
Breakfasts and snacks can be found in Dalias (turn right as you leave Bam by the plaza entry) Coffees, freshly squeezed tropical juices, breakfast lunch and dinner…the choice is yours. They also do some fabulous pastries and Cakes, and you can pre-order here should you need a birthday/celebration cake prepared for you. 
 Don Pio Cuban Restaurant
Don Pio does a lunchtime special of quarter roast chicken, served with salad, rice and beans for just over $5 tax included. Check their board for daily specials. Its also one of the few places that has beer on draught 🙂
Want to watch a game on big screen TV…then ask in Don Pio
Right on your doorstep, you have the little Shopping Plaza of El Dorado. Here you will find:
Tosta Crepes 
With seating inside and out, offering a variety of pastries, cakes, filled sandwiches and croissants, and a variety of freshly baked breads. A great place to go for a morning coffee or snack, or just to buy your favorite treats for the condo. Its not all Crepes….their desserts are a work of art. Check what days they do their 3×2 specials.
Le Madison
Very comfortable outside seating should you venture over for a coffee or breakfast. We have had great reports about their evening meals, although personally I have not tried them yet…I will update when I have.
Walking to the rear of the Ciccolella Grocery Store you will find our Indian Restaurant Pranama.
Tucked at the back, almost like a little twinkling fairy garden. Authentic Indian cuisine. Try their Hibiscus Mojitos too
Pastrata Mexican
Craving some authentic Mexican food….and a huge  frozen Margarita? Head out to Pastrata Mexican Restaurant
Its only a 5 minute walk along the road that heads into El Cortecito….we promise that you will never be disappointed. Maker sure to tell them that you have come from our condos….and they will be happy to offer you a free local drink, or even a regular Margarita on the house with dinner order
Nothing comes even close to this Restaurant for authenticity. Thats why they have been awarded into Trip Advisor Hall of Fame . They also do lunch specials should you wish to get off the beach for an afternoon
For those who prefer they also do Seafood platters, and even good old English Style Battered fish and chips
Kats Corner
As you come out of our main Security Entrance, cross over the road to your left
On the other corner, quite rightly name Kats Corner.
Kats is somewhere you can go for breakfast (fill up on their breakfast burrito), or brunch/snacks. Good prices on food and drinks, check for her daily specials, Happy Hours and live music nights
 This is a favorite tourist and expat hang out
Another of our favorites in this new Plaza Coral is…
La Casa Di Goss
This is a small restaurant tucked in behind the large Bonny Cucina Italiana. Homemade pastas. And we especially like their 2×1 pasta specials usually on Thursday nights (please check with me for up to date information on their specials). Fabulous when they come in at around $8USD for two plates of fresh pasta 🙂

La Bruja Chupadora  (BBQ & Pub)
Plaza Coral Village.
This is a new Plaza, which you can find by walking just 400 yards up the road, passed the second fruit stand, You will see the bricked outer walls of the Plaza.
There are a variety of restaurants in this Plaza…but you REALLY need to go to La Bruja Chupadora on the ground level. Smoky goodness at its finest, along with some funky cutlery to boot. They even do Share Trays for 2 people at reasonable prices. If you are really hungry…then we dare you to attempt their Fat Ass Burger!
You can find their Menu here : La Bruja Menu
Also in the Plaza….
Bonny Cucina Italiana
They make their own cheeses and the Pizza's are the best this side of Sicily…..you will find this restaurant forefront as you walk into the Plaza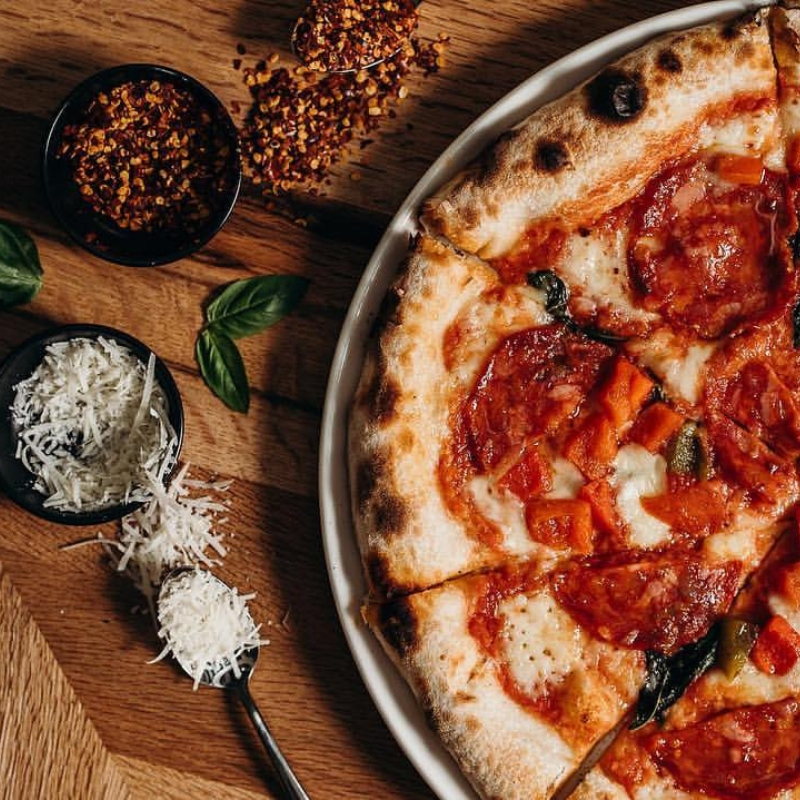 This Plaza is on two levels
There are of course a few more restaurants, bars, and other establishments. But these three Restaurants are the mainstay of this Plaza
Should you wish just a quick take out for the condo, then directly the other side of the road from this Plaza, you have the food truck, which has a good selection of dominican street food, and good old burgers and fries
They do have an outside terrace with seating for anyone who wishes to eat there
Bon apetit!
If you fancy strolling down in the other direction away from Turquesa towards El Cortecito little fishermans village. The first dining options you will come to is:
Onnos
Set opening out on to the beach, this is a great beachfront bar and restaurant. The views are amazing as are the food and drinks. Fun for all age groups. They do various specials during the week…but their most famous one is Taco Tuesdays!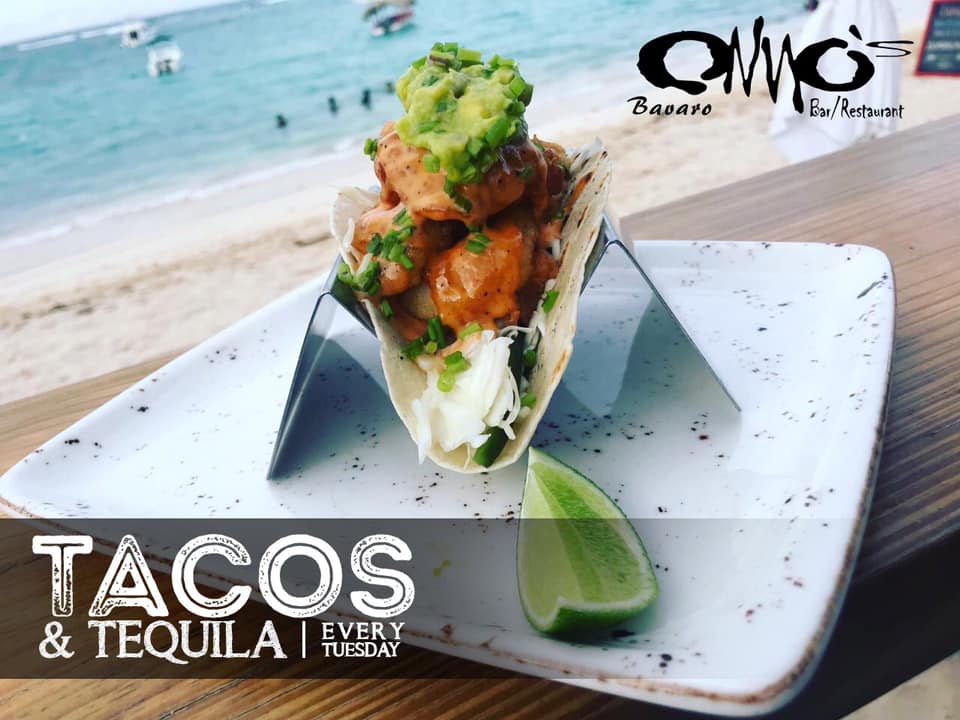 Walk into the main street of El Cortecito and you will first encounter there:
Capitan Cook
Fresh Seafood. Personally I find this to be a little overpriced and
far too catered to the tourist. However, Seafood is good and fresh, but if you
dont like seafood and wish steak, they have limited availability.
It has recently come under new ownership…so I will update you when I get a chance to go and try it again
The Beach Club
Formerly known as Palma Sands. It has recently been taken over by new management, and turned into a beachclub/bar. Extensive menu, and reasonably priced. To me this is the most perfect place to go relax on an evening and have a drink. The view onto the beach here is what the Caribbean dream is all about. Perfection!
For those who want to venture further afield. Then jump on the little
local bus (Sitrabapu).
This little bus will take you anywhere you want to go (Palma Real Shopping Center/San Juan Shopping Center/Plaza Bavaro) All at a fixed price of approximately 30 pesos per person. Its a great little
service, and quite the little dominican adventure.
Palma Real Shopping
For those of you have been before, this shopping mall is currently closed and waiting to begin construction of our first ever Theme Park. Katmandu Punta Cana will feature the signature attraction "Quest for the Multiverse"brought to life in an all new updated form. In addition the Park will premiere Falcon's Licensing's Suspended Theater, offering a thriller flying theater experience. Falcons will also develop a dark ride based on "The Legend of Katmandu" This will be great for families,,,,with it only being one mile away from the condos. Interactive rides, theater-based attractions, multi-story ninja playground, restaurants, cafes, and nightime entertainment
San Juan Shopping
Where the locals shop. Pola Supermarket is large, well priced and has
everything you could possibly need. There are a selection of
bars/restaurants, coffee shops, souvenirs, beachwares etc etc. The outside of this plaza also has a Burger King, Dominican Style KFC, Chef Pepper, where you can also purchase prime imported meats from their side store, Pizza Hut, and a large farmacy
Plaza Bavaro
Up the other end of the Hotel strip, mainly Souvenir Bazars. If you
get off the little local bus on the junction, and cross over, you will
find Drinks Point, which is very lively on a night time. Taking the path into the rear beside Drinks Point, you will find some great restaurants. Worth a trip along on a cloudy day.
This is just a small selection of what you can expect to find on your
doorstep. There are too many options to mention, the list would be
endless and please note we cannot always keep the list current as things can change this end on a weekly basis, the main restaurants mentioned, are the most reliable and well reviewed places you can also find on Trip Advisor.